Paddle with the Pros
Guided tours are the best way to experience Cape Cod's spectacular waters and abundant wildlife. Adventure Chatham utilizes a diverse range of locations for paddleboarding trips. This allows the opportunity to do more exploring and to see a wider variety of scenic coastline, remote barrier beach, native plants, birds, and marine life. All excursions are with at least one Adventure Chatham guide. We recommend excursions for people who are comfortable on a paddleboard and are looking for that next great experience. Paddleboard excursions are a fantastic way to enjoy the Cape during family reunions, weddings, or summer birthdays parties. They also make excellent Corporate Outings! Excursion locations, availability and schedules vary based on guide schedules, participant experience and fitness levels, weather conditions and most importantly wind and tides. Advance reservations required. Standard SUP tours run approximately 1.5 hours starting at $75 pp
Our expert staff has paddled throughout Cape Cod waters, and will select the right venue for your group based on YOUR interests.
Looking for a less strenuous experience, or have young children in the group? We will guide you through one of the areas serene kettle ponds, protected from the wind and currents and with warm water to swim in.
Hoping for seaside scenery? A beautiful harbor or inlet excursion offers an up-close view of lighthouses, seaside homes, sailboats, motor yachts, and fishing vessels. More exposure to tidal currents or wind adds a little challenge and exercise to these venues.
Looking for more of a challenge? Experienced paddlers can join us on an open-water jaunt to the secluded Nauset barrier beach. For this more adventurous trip we paddle a moderate distance across beautiful waterways, enjoying scenery such as quaint commercial fishing vessels, Tern Island, oceanfront estates, curious seals and other wildlife. We land on the stunningly beautiful and rapidly evolving "North Beach" section of Nauset Beach to relax, swim and sightsee.
Choose a windy day to paddle? We can coordinate a "downwinder", a high speed one-way paddle with the wind and swell at your back. Ride the bumps and let the wind propel you to a pick up location. Our staff will drop you off at the starting point and pick you up at the destination landing.
Excursion locations, availability and schedules vary based on guide schedules, participant experience and fitness levels, weather conditions and
most importantly wind and tides
. Advance reservations required.
Standard SUP tours run approximately 1.5 hours and cost
$75 pp.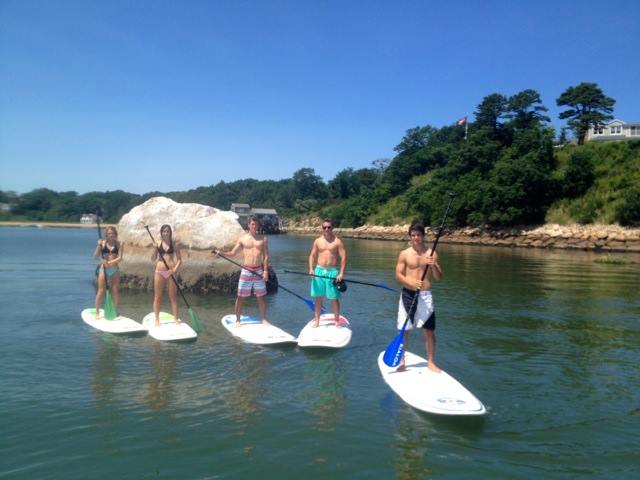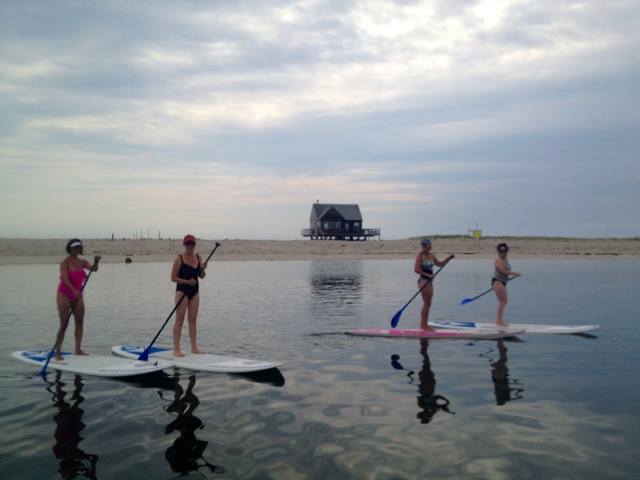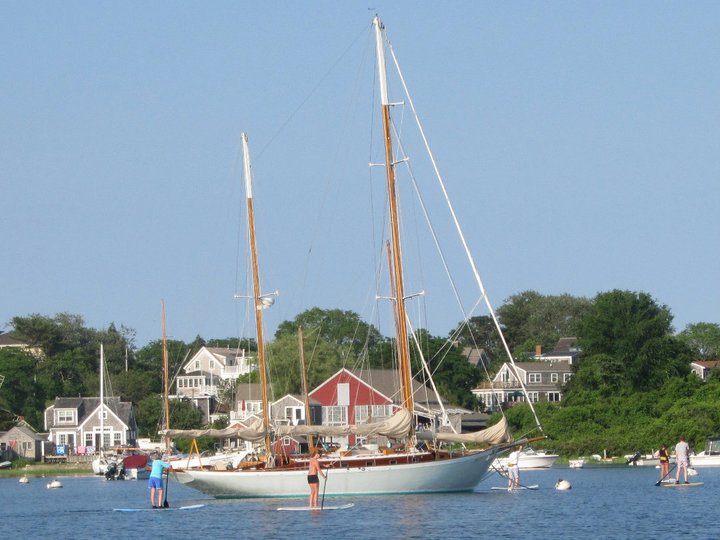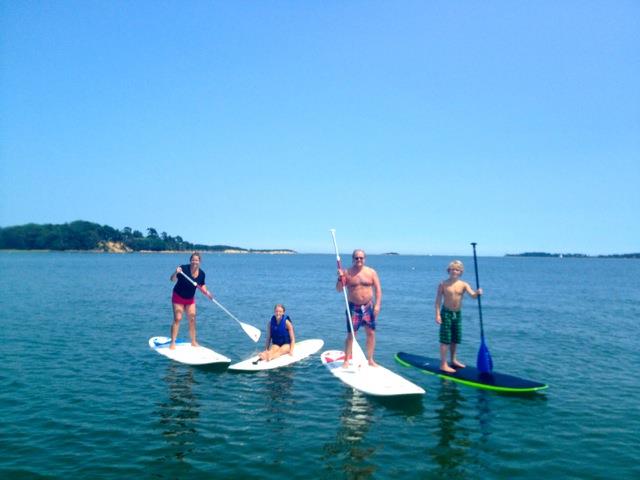 ---