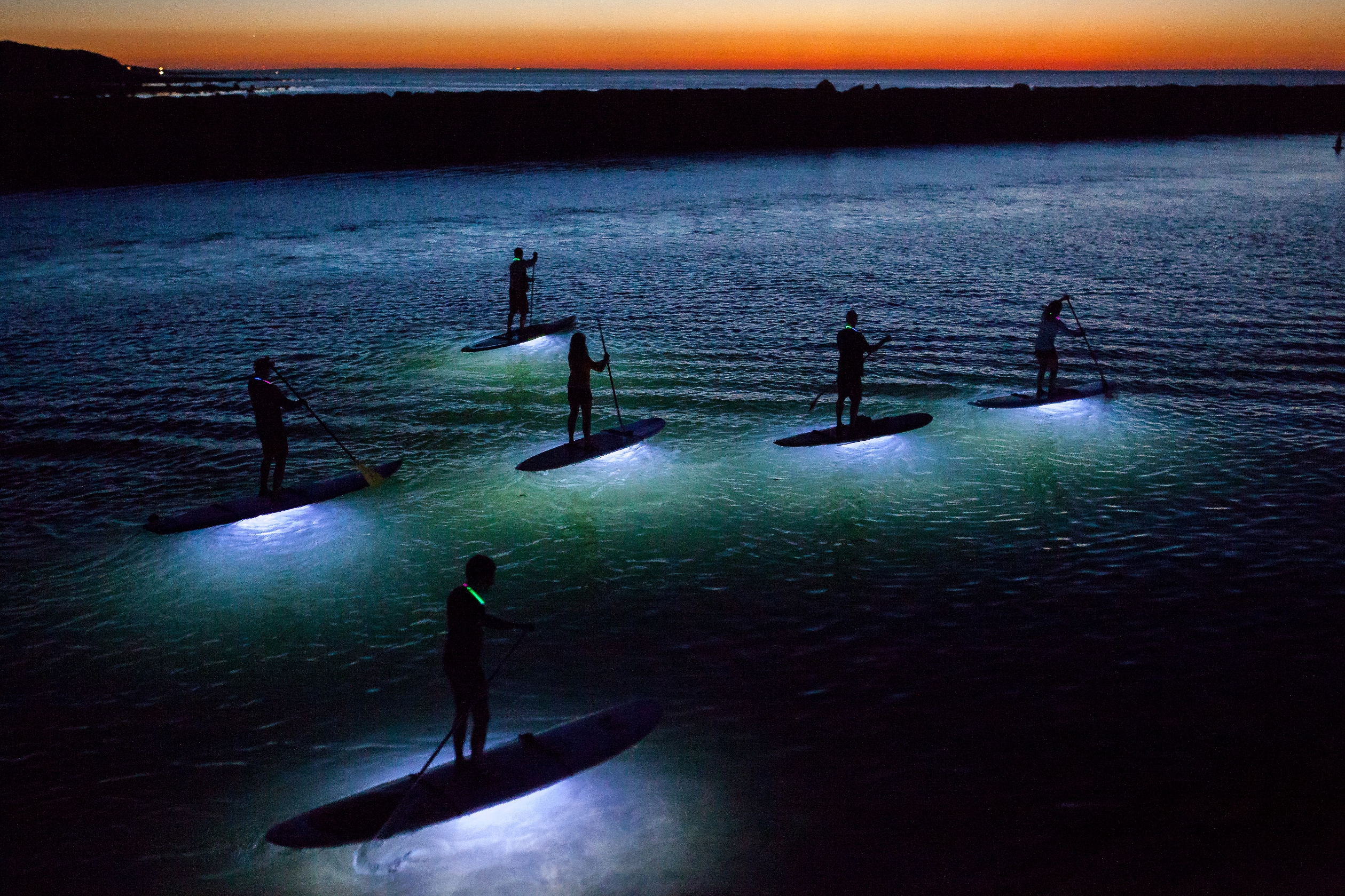 One of the coolest experiences we offer is a sunset paddle "glow" tour- put it on your bucket list! Using boards equipped with special underwater LED light kits, you get gorgeous views of the sun setting over the water followed by a surreal paddle experience under the stars. The lights attract fish and squid that swim right under your board! A full moon makes them especially awesome. We use various launch points throughout the lower Cape to maximize safety and sunset views, most often Pleasant Bay but also Cape Cod Bay (picture above is our team departing Sesuit Harbor in Dennis). Locations are determined on the day of the event to ensure optimal conditions under the most current weather forecasts. Want to see more?
Here is a video segment from NESN's television show "New England Boating" filmed in Chatham in 2015.
Glow tours are limited to small groups of up to 8-10 people and last approximately 1 1/2 hours. Customized to specific groups interests we can go out earlier to catch the glowing red/orange sunset-lit skies, or plan a later departure for more of the night time light-board effect. The cost is $75 per person. Space is limited, please schedule in advance by calling the shop at 774-237-7313.